Health Optimization and Anti-Aging Services
Our philosophy for how we help our clients achieve ultimate success with their Health and Fitness goals.
It is an integrative approach to identifying underlying causes that are keeping us from feeling our best as we age.
The 'N' stands for Nutrition. "Food is KING" and we are what we eat. We teach you the DO's and DONT's of nutrition, how to incorporate healthier eating habits, detoxification to remove inflammatory and toxic substances from your kidneys, liver, gut, and cells/blood, and supplementation, so you can improve nutrient deficiencies that can lead to chronic health problems.
The 'F' stands for Fitness. It is imperative to incorporate exercise into your daily routine. We teach you the fastest way to improve cardiovascular and muscular endurance to help you get into the best shape of your life! We take all the guess work out of it. Also, your body's lean muscle mass is important to your metabolism and health. The higher BF% you have the more at-risk you are to developing chronic health problems like cardiovascular disease, diabetes, and cancers. Visceral fat is the silent killer. It's important to understand what Visceral Fat is, how you store it, and more importantly how you get rid of it.
The 'H' stands for hormones. Hormones are the messengers for our cells. Our entire body is made up of cells, and without these messengers telling our cells how to function, our cells stop working efficiently. The cells start dying off allowing our bodies to accelerate the aging process making it harder to stay fit, feel good, look youthful, and stay healthy. The science is out, and we teach you the latest and safest way to support your hormone function, what's causes hormone dysfunction, and why it's important to keep our hormones optimized as we grow older.
With these principles incorporated into our clients daily health and fitness routine, we are able to help our clients achieve their optimal health goals, so they can feel and look their best as they grow older.
MEET COACH SEAN OWNER OF GLOBAL FITNESS COACHING
Sean Maynard is a Certified Master Fitness Instructor and Certified Integrative Nutritional Wellness and Hormone Health Practitioner. Sean has completed more than 16 certifications in the past 12 years. Sean Maynard uses a comprehensive wellness program the "3 NFH Method" that he created when he started working with the general population after 6 years as a competitive athlete coach, to help you feel and look your best as you grow older. Sean has helped over 1500 men and women since 2011 achieve their optimal health and fitness goals. Sean Maynard will help you with weight loss, joint stiffness/pain, strength, muscular development, optimal cellular function, hormone Imbalances and dysfunction, and performance. His clients know the only thing you will receive is an Elite Service and Maximal Results. That's his guarantee.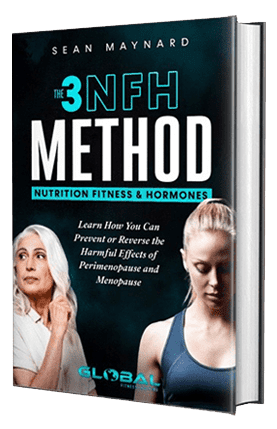 "Learn How To Regain Your Youthful Vigor, Better Sleep,…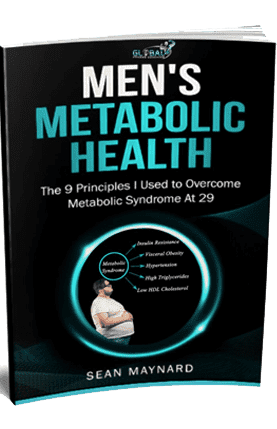 "Learn the 9 principles I used to overcome metabolic…
Get a free functional wellness lab analysis of your latest bloodwork with a recommended supplemental protocol
BODY FAT CALCULATOR
Determine your body fat percentage with our body fat calculator. Use a tape measure to determine your neck and waist circumference. Then input your gender and measurements below to receive a body fat index based on average values.
Hello, my name is Sean Maynard. I am a certified Integrative Nutrition Holistic Health and Wellness counsellor, and I have held nine certifications as a certified Fitness Instructor and Nutrition Coach over the last ten years. I studied at the Institute of Integrative Nutrition out of New York, NASM, ACE, and SCW, as well as completed additional CEU courses over the years.